Changes to recycling and rubbish bin collection days
Starting next month there will be changes to bin collection days across the district for many of our residents.
The changes take effect from Monday 7 February, and apply to our recycling, rubbish (black bin), food and garden waste collections. We're making these changes to help us enhance the efficiency of our collection rounds and to improve our resilience.
This week all households will begin receiving information about their new collection day in the post.  For most households this will be in the form of a postcard including a calendar showing your collection dates up until the end of July 2022. You will also be able to view your new collection date here: www.westberks.gov.uk/binday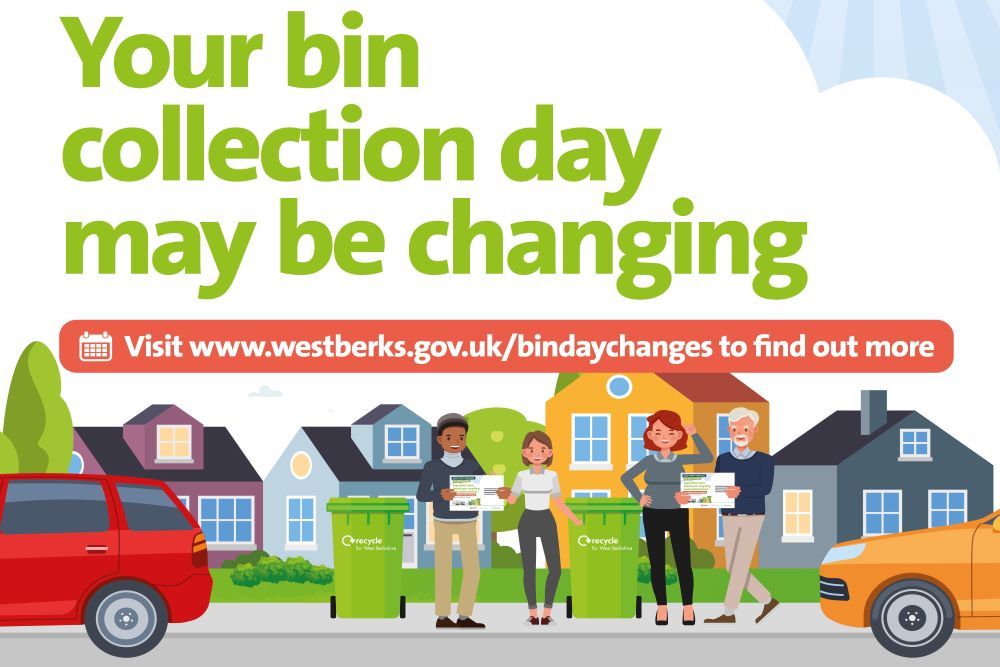 Cllr Steve Ardagh-Walter, our Executive Member for the Environment, said
"The changes to the collection rounds will enable us to become more resilient against future challenges. We have learnt over the past few years how valued our services are amongst our residents and we have come up with a system to further improve this service. The route changes will enable better use of the available vehicles and crews by focussing them in defined zones during collection days rather than being spread thinly across the district. I would like to thank residents in advance for their patience and continued support during this transition period."
Please note that apart from the collection day revision, no other changes are being proposed at this time.
For more information please visit www.westberks.gov.uk/bindaychanges
---
Celebrating our 2021 Community Champions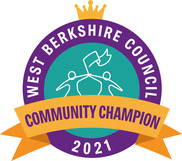 We're delighted to announce the winners of the 2021 Community Champion Awards.
The awards recognise people who have done something special for their local community over the past year. There are awards for Junior Citizen, Volunteer and Community Group of the Year as well as a special Lifetime Achievement Award. Congratulations to the winners of the 2021 awards who are:
Junior Citizen of the Year: Cara Herman, Lillie Howe, Megan Dempsie
Volunteer of the Year: Susan Millington
Community Group of the Year: Young Carers' Project, Newbury Road Club, Mortimer Lunch Club
Lifetime Achievement Award: Trevor Goodall
You can read more about each of the winners and what they've been doing for their local community here.
The judges were impressed with the quality of nominations and as well as crowning joint winners in two categories there were also two Highly Commended nominees in the Volunteer of the Year category.
Chairman of West Berkshire Council, Councillor Clive Hooker, said:
"Congratulations to each of the winners and a heartfelt thank you for all you have done for others in your community. There is a tremendous amount of goodwill in our communities and we appreciate those who go out of their way to help others. The calibre of nominations was extremely high and I'm delighted that we have been able to recognise some exceptional community champions again this year."
Sign up to receive our Community Champion Awards newsletter and get the latest updates direct to your inbox – including future announcements about the 2022 awards.
Cycle Skills Training
With spring just around the corner, we have some courses to help kids get out and about on their bikes and build up their confidence.
Anyone in Year 7 or 9 who has completed Bikeability Level 2 and wants to develop their cycling skills even further can sign up to complete Level Three this half-term.
Another event, which starts in April, is Cyclomaniacs. This is ideal for children aged 9-12 to come and join the Cyclomaniacs for 3 hrs of fun! Find out more about the Cyclomaniacs scheme here.
Places are available but limited. For more information and to secure your place please email: activetravel@westberks.gov.uk.
---
North and East Thatcham Flood Alleviation Scheme
Planning applications have been submitted for three more flood protection schemes in Thatcham near to Bowling Green Road, Heath Lane and Siege Cross off Floral Way.
These projects are part of an ongoing programme to protect Thatcham following the severe flooding that occurred in 2007. At that time, Thatcham suffered widespread surface water flooding affecting at least 1,100 houses, causing severe hardship and economic losses for both residents and local businesses.
The flood defences have been designed to provide a level of protection up to a 1 in 100 year storm, and a further 40% allowance has been added to take into account future climate change.
We would welcome your comments on the proposals. Details can be found on the council's planning portal, at planning application numbers: 21/03079/COMIND, 21/03135/COMIND and 21/03154/FUL.
You can read more about the schemes here.
---
Covid-19: Plan B Restrictions ending
From this Thursday, 27 January, the existing Plan B restrictions will end, meaning;
You will no longer need to use your Covid Pass to enter larger venues, though some may still use the system voluntarily to help protect you and their staff.
Face coverings will no longer be mandatory in indoor venues, such as shops and hairdressers.
Last week the advice changed on working from home, if you have spoken to your employer, you can stop working from home.
However, cases are still high, and Omicron is very transmissible indoors and with low ventilation. If you can, please continue to wear a mask when in enclosed environments or visiting vulnerable people.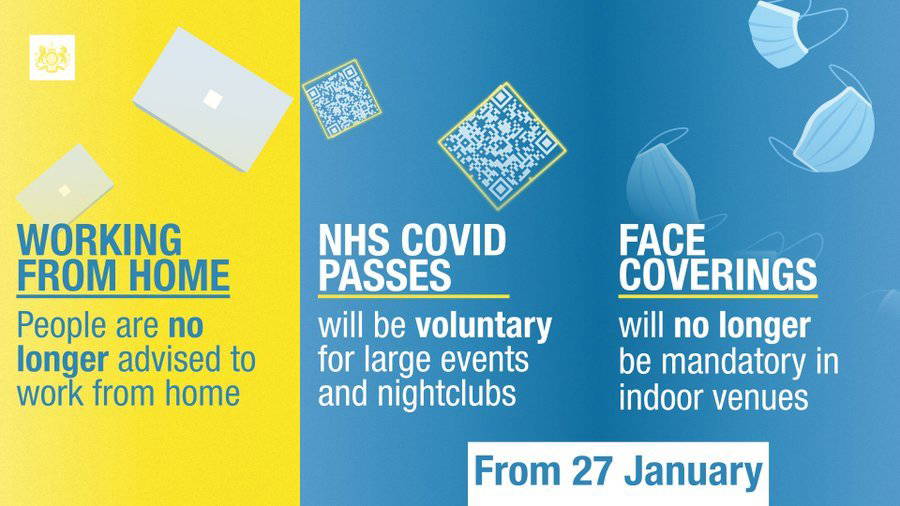 Self-Isolation – updated rules
With the Omicron variant still impacting Covid-19 infections the government have revised the rules on how long you should self-isolate if you are asymptomatic.
Our infographic illustrates what you should do and when if you test positive and are self isolating.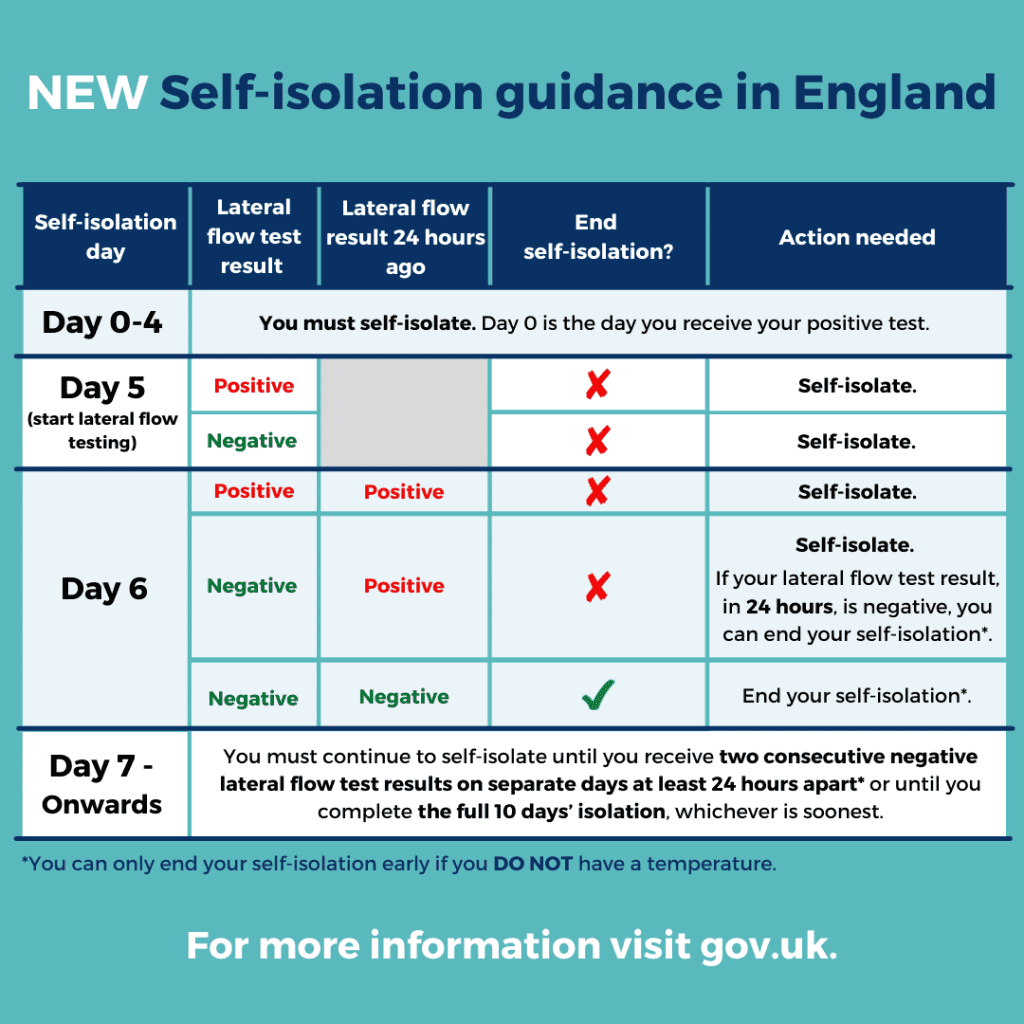 ---
Chat with us about how we spend your money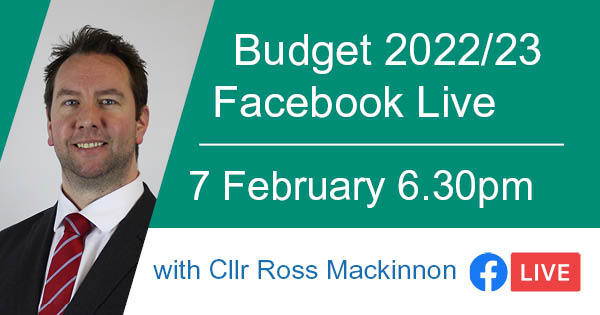 We want to deliver value for money services and the infrastructure our district needs. We do this by setting an annual budget which includes revenue to fund services such as social care, and a capital budget which will pay for long term projects, such as new school buildings and maintaining our roads.
Councillor Ross Mackinnon, our Executive Member for Finance and Joseph Holmes, Executive Director (Resources) will be online to answer your questions about our budget, and to tell you more about how we've been spending your money this year and our plans for 2022/23.You can also find out more about our Medium Term Financial Strategy – a rolling three-year strategy we have to ensure that the financial resources, both revenue and capital, are available to deliver the Council Strategy.
Join Ross and Joseph live on Facebook at 6.30pm on Monday 7 February.
Join us then to find out more. If you have any questions in advance please email them to pr@westberks.gov.uk
---
Turn your side hustle into a money maker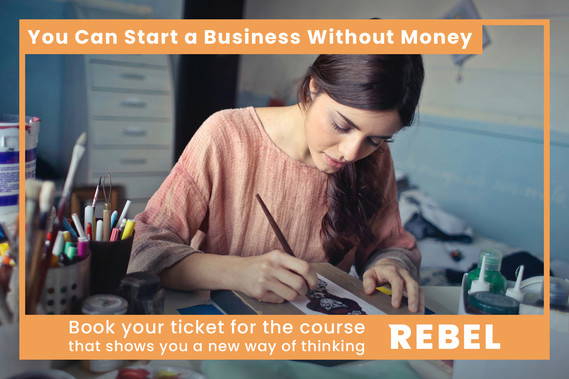 We have teamed up with The Rebel Business School to help you rip up the rulebook on starting a business by showing you a new way of thinking with practical ways to get your business idea off the ground.
❌ No lengthy business plan
❌ No big start-up loan
❌ No self-doubt and worry
✅ Use mini experiments to test and tweak your idea
✅ Start where you're at – build your product, sell, reinvest in the business, repeat.
✅ Get the car salesman out of your head and just share your passion
Ready to get your business off the ground? Let us help you with this free 'How to Start a Business Online' course that has lots of practical ways to make your first sale, build your confidence and get your business off the ground in a debt-free way.
Book your space on the training course here: https://therebelschool.com/berkshire/
---
Calling all landlords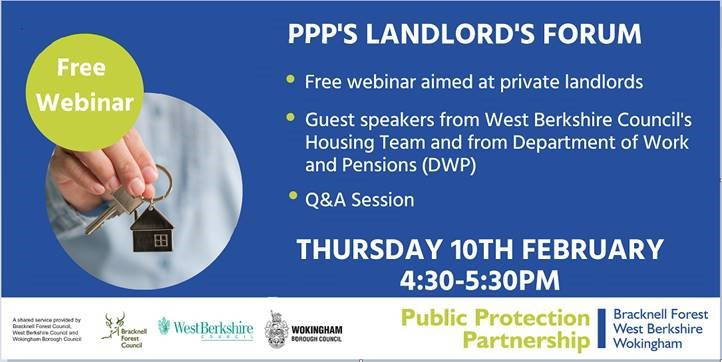 We're looking to develop and support our working relationships with landlords and agents who own/manage/rent properties in the private rented sector. With this aim in mind, we will be running a virtual landlord webinar as a means of providing regulatory updates and sharing best practice of improving standards within private rented accommodation.
Our first webinar will take place on Thursday 10 February, 4:30pm-5:40pm, via zoom. We will cover topics such as:
DWP relating to Universal Credit claims and how to minimise rent arrears
West Berkshire Council in relation to homelessness legislation
West Berkshire Council's new landlord initiatives
Shaping the future of landlord engagement in the future for the area
This webinar will be part of wider landlord engagement, which will provide resources to support landlords across West Berkshire and Bracknell Forest.
You can read more and book your spot on the webinar via Eventbrite to receive your unique invite.
---
Have your say on parliamentary constituency boundary changes
The Boundary Commission for England (BCE) is reviewing the Parliamentary constituency boundaries in England.
They are proposing changes to the boundaries to make sure that the number of electors in each constituency is more equal, this means that your MP, and where you go to vote may change. To see if you'll be affected by the proposals, please visit the dedicated page on the BCE website.
How to take part
The BCE will hold a series of 32 public hearings at various times and locations, and you can book your speaking slot through their dedicated website. If you haven't used Eventbrite before, they've provided a handy step by step guide to help you. All of the public hearings will be recorded and can be viewed on the BCE YouTube channel.
To find out more visit the Consultation and Engagement Hub on our website.